Focusing on the Present;
Winning in the Future;
Setting Sail
—ADVANCE.AI Customer Appreciation Banquet, Shenzhen
Date: 27 November 2020
Location: Shenzhen, China
Following the banquets in Beijing and Shanghai, the 2020 "Focusing on the Present; Winning in the Future; Setting Sail" Customer Appreciation Banquet was held at the Hilton Shenzhen Shekou Nanhai on 27 November. ADVANCE.AI invited clients and partners to share and discuss the latest data and industry trends regarding the markets in India and Indonesia.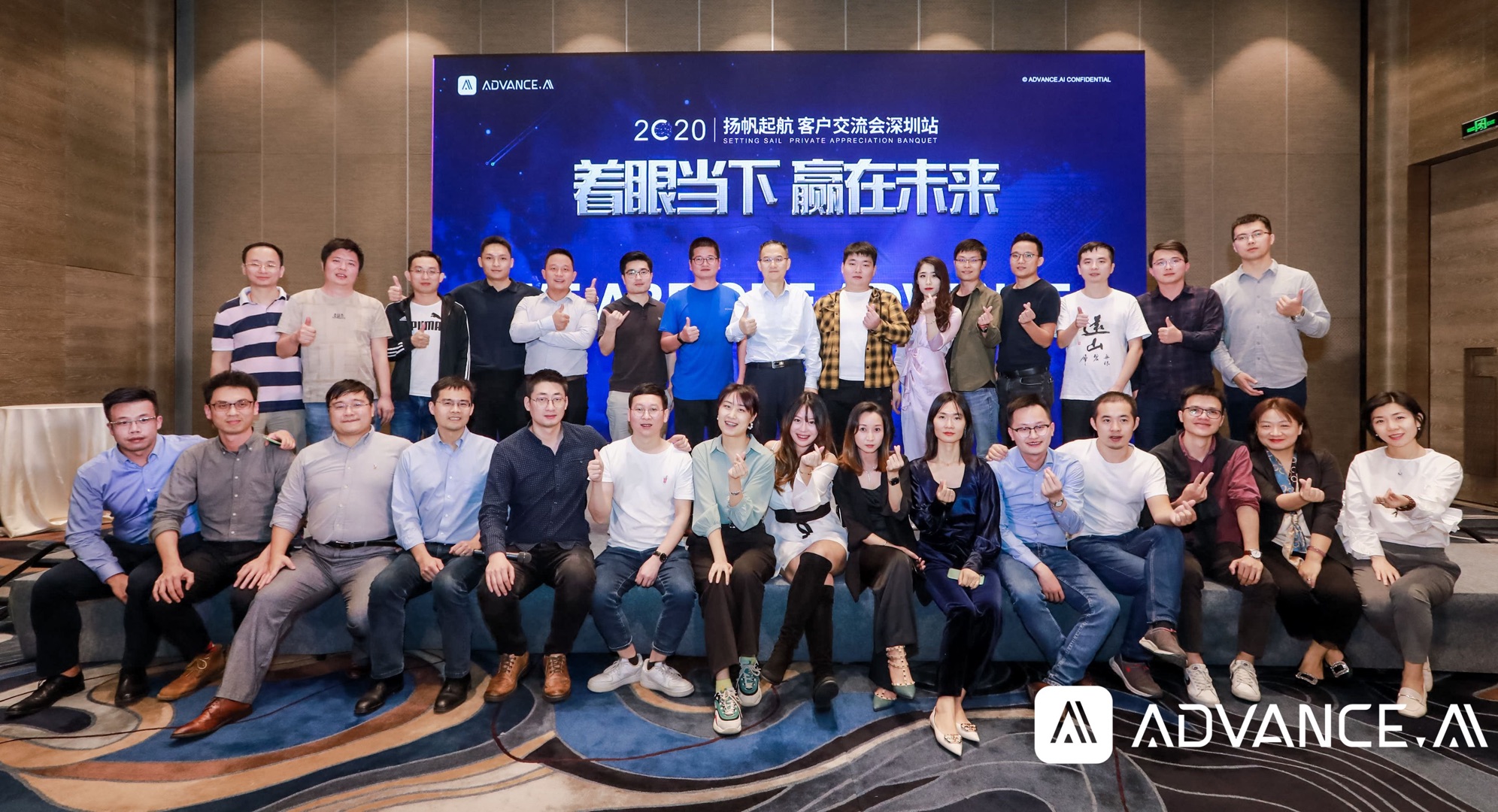 Here are some of the event's highlights:
New regulation, new ecology
–Macro perspectives and industry news sharing
ADVANCE.AI co-founder and CEO, Dong Shou, delivered an opening speech via video call, during which he shared his macro perspective of the Indonesian and Indian markets. He also explained how ADVANCE.AI can better cooperate with partners expanding overseas.
He went on to introduce some of the new efforts that ADVANCE.AI has recently made in Indonesia and India and stated that he would continue to improve the team and pledged strong cooperation with attendees moving forward.
New trends, new strategies
–The latest industry data and strategies sharing
ADVANCE.AI Director of Overseas Fintech Business, Qi Cui, led a review of fintech industry data, analyzed the latest industry trends, and shared relevant statistics. He then introduced ADVANCE.AI's three core products: ADVANCE Fraud Faces, ADVANCE Fraud Score, and ADVANCE Bank Statement.
Client sharing: How to operate fintech business digitally in the Indian market
Feixiang Technology co-founder, Chen Lv, was also on hand in Shenzhen to share his experiences as a partner of ADVANCE.AI.
He introduced some of the initiatives and ideas of Feixiang Technology in risk management, shared some of his own experiences along with case studies from the Indian market, and expressed firm support and recognition of ADVANCE.AI.
Agenda:
Time

Session Content

5:30 PM-6:30 PM

Admission of guests

6:30 PM-6:40 PM

Opening Speech

Ace Speaker Sharing Cutting-edge Industry Information Overseas

Dong Shou, Co-founder and CEO of ADVANCE.AI

6:40 PM-7:00 PM

ADVANCE.AI Sharing

" Braving the Winds and Waves: The Latest Industry Data and Strategies Sharing"

Qi Cui, Director of China Fintech Business of ADVANCE.AI

7:00 PM-7:20 PM

Client Sharing

"How to Operate Fintech Business Digitally in Indian Market"

Chen Lv, Co-founder of Feixiang Technology

Register to receive updates about upcoming events.